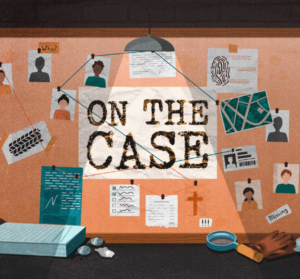 Cost

– No way! VBS is free so tell your friends :)!
Age/Grade

– Every kiddo ages 4 through those who were in 6th grade in '22 are welcome!
Dates

– June 6th, 7th and 8th
Time

– 6:00 – 8:00pm (a simple dinner is served at 6:00)
Register

– Please do! Register by filling out the form below or calling the church office at 402-371-5609.
Dinner – We will be serving a simple dinner for families and kiddos starting at 6:00. It's completely free and open to all members of your family. If you'll be passing on this option, please make sure your kiddos arrive by 6:20!
Can my whole family join for dinner? You better believe it! It's a joy for us to share a meal together! Parents/guardians and even kiddos from your family who are too young or too old to stay for VBS are welcome to eat!
Do our kids have to eat dinner? No way! We just wanted to make it available for any family that it might bless. Food is important and if you'd rather have your kiddos eat at home before they come, please do! Just plan on showing up around 6:20 and we'll be ready to go!
Do your volunteers have background checks? Yes! Every adult volunteer present and serving has completed a background check and can be trusted to have the best interests of your kids in mind.
My child has to miss a night because of a conflict, is that ok? It sure is! We know that summer is full of all kinds of activities, and if your child has to miss a night, no problem at all. Each night stands alone and they'll be able to pick right up where they left off.
We aren't members or attenders of your church, is that alright? Everyone is welcome! And so if you've never stepped foot into our church building, that's totally ok! We are just happy that you are considering to have your kiddos join us!