Pastor Dr. Brian High, Interim Senior Pastor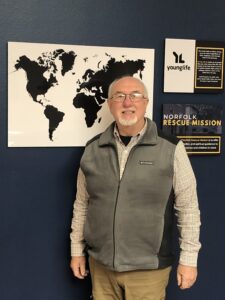 Pastor Brian High is serving as Interim Pastor to guide us into what God has planned next for our future pastoral leadership. Pastor Brian began his service with us on March 27th and will be with us until a full-time senior pastor is called to lead and shepherd His people at First Baptist Church.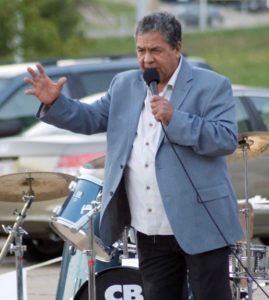 Abraham Montalvo (Senior)
Latino Pastor
Pastor Abraham and his wife Susanna have been leading the Latino Ministry at FBC since 2010. Pastor Montalvo brings a wealth of experience as he has served as a Pastor in a variety of churches for much of his life. Originally from Veracruz, Mexico, Pastor Abraham has a heart for all Spanish speaking people in the NE Nebraska area. Several members of the Montalvo family are very involved in both the Spanish and English speaking portions of our congregation and we are blessed to have them as a part of our family!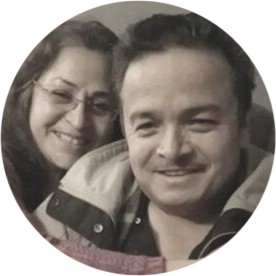 Roberto & Rosa Arreguin
Roberto and his wife Rosa are two of the hardest working people we know. Besides their full time jobs at Northeast College they work part time cleaning FBC. Rosa & Roberto have two married daughters and a son, Robbie, and 4 grandkids. They lovingly care for our facility and keep it clean and in tip-top shape so that we can use it for ministry.

Jonathan Montalvo
Worship Leader
First Baptist is so blessed to have Jonathan on our team. Many members of his family have been integral members of the FBC church family and the Latino Ministry for many years. In February 2018, Jonathan joined us in an official capacity to lead our worship through music. Jonathan has an Associates Degree in Music, training in leading worship from Marcos Witt and is currently pursuing an additional Associates in Studio Recording. While Jonathan brings an incredible amount of musical talent and energy into our times of corporate worship, it pales in comparison to the heart that he has to live for and lift up the name of Jesus.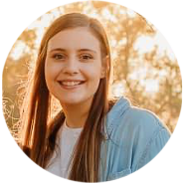 Ashlee Novatny
Nursery Care Provider
Ashlee has been caring for our kiddos at FBC since 2019. She holds an Associates Degree in Early Childhood Ed from Northeast Community College and works full time during the week with NPS Little Panthers Pre-School. We are blessed to have her care for our young kiddos!